Redmoor Health are now supporting 450 GPs across the UK with their social media and in the last two months have helped reach 357,995 patients.
The platforms are and will continue to be a huge influencer in society and most people use social media daily to access and share information, with older people tending to use Facebook.
It is important for GP practices to recognise and utilise the benefits of communicating with patients through a mixture of websites, messaging, and social media.
Redmoor provides a managed social media service to both individual GP practices and Primary Care Networks that will help them develop a presence on popular social media platforms to communicate key messages around topics such as population health and important practice information.
In the last two months, our Managed Services have also had 61,016 post engagements and 1,659-page likes.
At a time when public perception of health services is under pressure and sharing validated and approved population health information is crucial to keep people properly informed, it is very important for primary care to join in the conversation online and connect with their communities.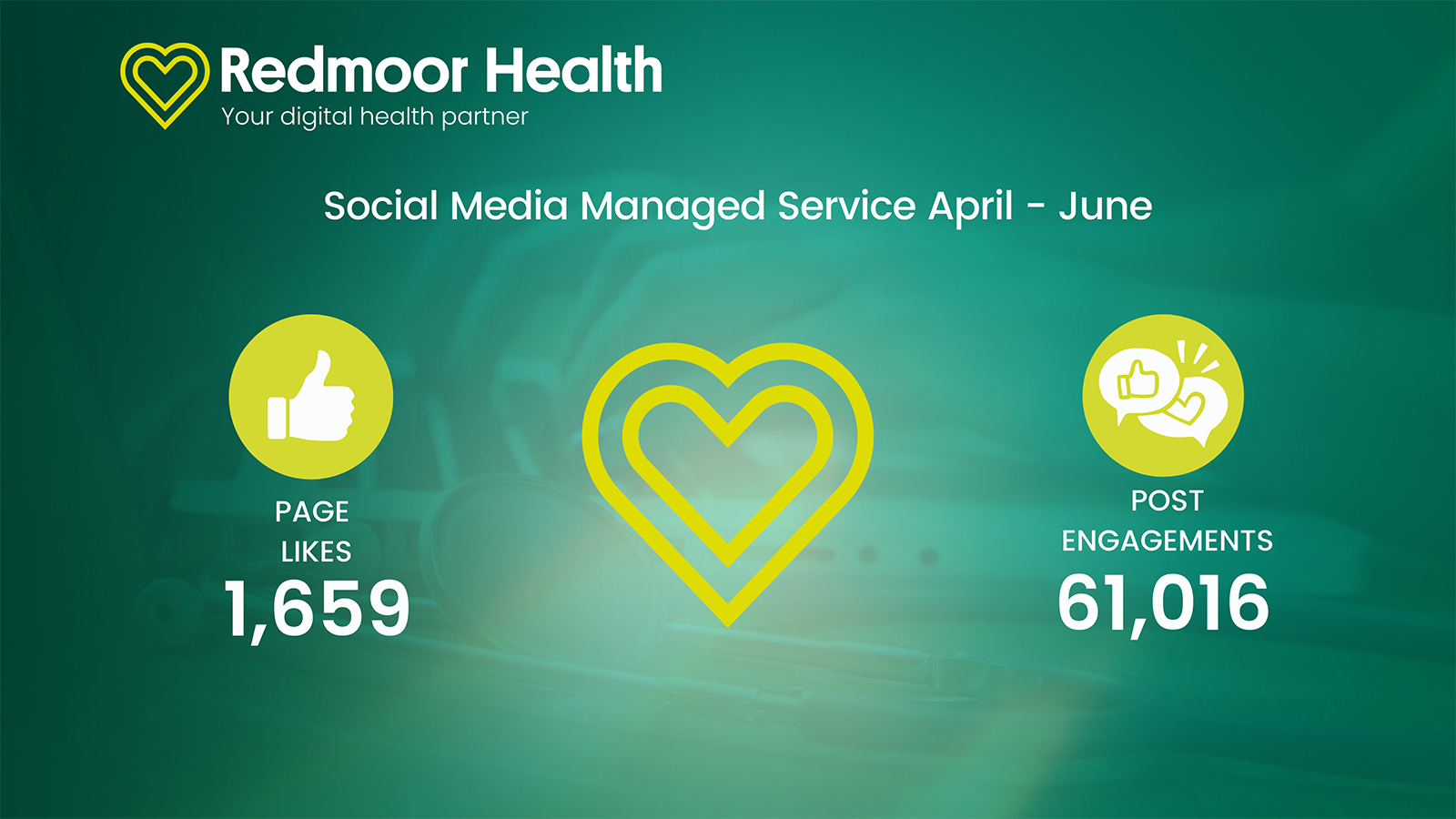 Richard Stoddart, Redmoor's Programme and Performance Director said: " GP practices across the country are already reaping the benefits of our Social Media Managed Service.
"The team sets up and manages Facebook pages for practices, posting regular content backed up by comment moderation. We are making it as easy as possible for practices to do social media. If a practice wishes to be hands-off with their social media, that is fine, we can fully manage it. Likewise, if a practice wishes to post local content alongside our scheduled campaigns, they also have that option. We had a fantastic example recently of a practice who shared a link with patients about updating their personal details, and 150 phone numbers were added to the practice's systems."
Often unofficial practice Facebook pages have been created by patients themselves, which look no different from official pages, to the untrained eye. By creating an official page, a practice can shut down these, often-detrimental, unofficial pages, representing the practice in a more positive light.
Facebook also offers the ability to create closed groups for patients with long-term conditions and shared needs, or for Patient Participation Groups to communicate with one another and the patient population online more effectively.
Using other social media channels such as Instagram and Twitter would also allow practices to communicate with the different demographics of their population.
This service will support practices by creating, managing and developing their social media pages, providing patient communication training to practice teams, and posting regular relevant content to their local communities using a mixture of national campaigns and bespoke posts that are co-created with the practice and Redmoor Creative.
Additional options will be made available for practices to utilise such as an Artificial Intelligence chatbot that automatically responds to commonly asked questions, a website audit that looks at the accessibility and quality of the practice website and creating and managing new social media platforms to connect with other parts of the patient population.
Support is available for a small monthly fee, for more information email us at hello@redmoorhealth.co.uk